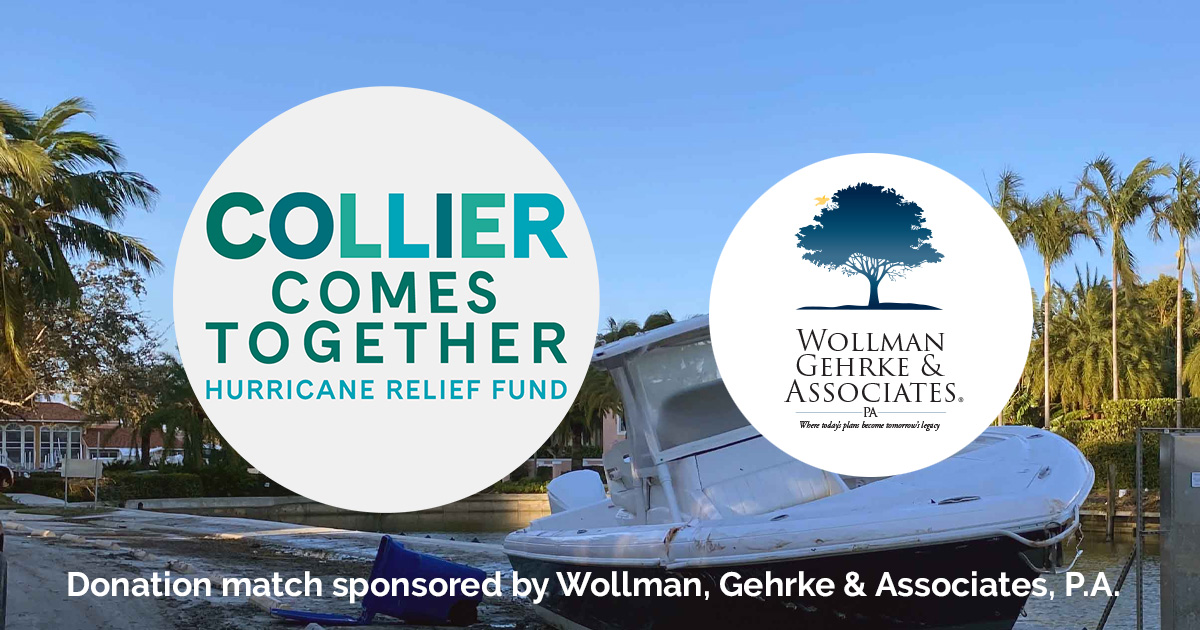 For the last two weeks, Hurricane Ian has consumed our lives. While we are grateful that the damage to our office and our team's homes was not worse, we are committed to doing our part in helping rebuild our community.
For the month of October, WGA is matching donations up to $5,000 to support Collier Community Foundation's hurricane relief fund. Please consider supporting this wonderful organization, and important causes.
Click here to learn more about the Collier Comes Together Hurricane Relief Fund and the organizations it supports.
*Mention WGA in the "Additional Notes" section for your tax-deductible contribution to be matched by Wollman, Gehrke & Associates.